Colorado
Resort type:

Country resort

Landscape:

Mountains, Lakes, Desert, Plain, Riverside, Steppe, Coniferous Forest, Hills, Cliffs

What to do:

Mountaineering, Downhill Skiing, Natural Parks & Reserves, Sport Tourism, Rafting & Kayaking, Festivals & Carnivals, Shopping, Nightlife, Zoos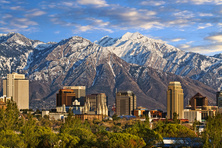 Colorado is a state and a mountainous area in the United States of America which lies in the Rocky Mountains in the west of the country. The capital city of the state is Denver. It attracts the lovers of excursions, shopping and entertainments.
In the city of Ashcroft picturesque natural landscapes and historical cites coexist together in a unique harmony. If you want to acquaint yourself with the life and the history of the state you should go to Boulder. There you will Natural History Museum and National Center for Atmospheric Research. In the city of Vail, you can both do some sports and have exciting activities.
The major activity in the state is skiing. In Colorado, there are such popular skiing resorts as Breckenridge, Vail, Keystone and Beaver Creek. The most popular place among celebrities is Aspen.
The active tourists can go rafting and climbing in Colorado.
Colorado will not disappoint the fans of ecological tourism. One of the most popular activities is a trip to Rocky Mountain National Park, where they will see an amazing mountainous landscape, beautiful valleys and rivers. The park is a habitat for many animals and birds.
If local events are important for you, plan your journey to Colorado for the period when different festivals and celebrations take place here.
The local restaurants and eateries serve the most popular dishes of the world cuisines.