Rosalie
Resort type:

Beach resort

Landscape:

Town, Mountains, Seacoast, Riverside, Tropical Forest

What to do:

Cycling, Diving & Snorkelling, Natural Parks & Reserves, Wellness Tourism, Yachting & Sailing, Hiking, Sport Tourism, Surfing, Windsurfing & Kitesurfing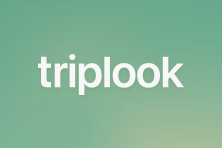 Rosalie seaside town situated in the north of the Rosalie Bay in the Caribbean Sea not far from the Rosalie River. It belongs to Saint David Parish, Dominica. The town is 30 kilometres away from Roseau and 20 kilometres away from Good Hope.
This cozy beach resort is popular with those who prefer calm holidays. There is only one hotel in the town, the Rosalie Bay Resort hotel. It has a fitness centre on site. Many tourists choose Rosalie because of the marine air, favourable climate and a good ecological situation. There is a wide choice of activities for the extreme tourists. For example, diving, kiting, yachting, surfing, sailing, windsurfing and snorkelling. They can also explore the fauna of the coastal region of the town. Hiking and biking are also very popular with the tourists.
The ecological tourists will love the place. They will visit Central Forest Reserve, enjoy the waterfalls and the lakes. There are also tours to Morne Trois Pitons National Park, which is the only UNESCO site in the country.
Unfortunately, you will not have a great shopping experience in Roja. You should go shopping to the capital city with its malls Le Rond Pond, La Galleria and La Bateliere.
If excursions are important to you, you can go on an excursion trip around Dominica and see Fort Shirley, Saint George's Anglican Church and Saint Patric's Roman Catholic Cathedral.
There is no nightlife on the resort. In the restaurants, the foodies will try the Caribbean cuisine.