Menen
Resort type:

City resort

Landscape:

Riverside

What to do:

Aquaparks, Cycling, Culinary Tourism, Wellness Tourism, Hunting, Historical & Architectural Monuments, Gliding & Paragliding, Hiking, Fishing & Spearfishing, Festivals & Carnivals, Shopping, SPA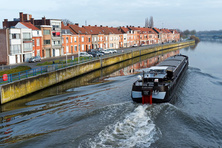 Menen is a Belgian municipality and a Menne Commune in West Flanders Province, situated close to the border with France in the west of the country. Menen is 60 kilometres away from Ghent and 110 kilometres away from Brussels. The total area of the city is 34 square kilometres.
Menen preserved significant historical and architectural monuments and due to this fact, it is a popular excursion centre. Walking excursion tours are organized for the tourists when they will see Saint Francis Church, Modern City Hall and Menen Belfry. If it is not enough, you can go to Ghent and get acquainted with such sights as Saint Michael's Bridge, Gravensteen Castle, Belfry and Cloth Hall.
The suburbs of the city attract the ecological tourists where they can walk and see a beautiful river Leie and the woods. The tourists can also go to Hoge Kempen National Park, which is a UNESCO candidate site.
The extreme tourists can go hunting or fishing, biking, trekking, hang-gliding or paragliding.
If it is city entertainments you are after, then you will find bowling centre, billiard clubs and an aqua park Aquavictoire.
The malls of Menen, such as Auchan Drive Espace Saint-Christophe and Roby offer a good shopping experience. You will find a variety of clothes, shoes, accessories, sports goods and household appliances.
The wellness tourists should not go past a wellness centre Atypique SPA with sauna and hot tub. You can have a course of massage.
The annual Salto Festival Menen attracts many tourists to the city.
The foodies will try national Belgian dishes in such restaurants as De Sterre and Au Trois Moulins.
The nightlife in Menen is not very active but you can go to a disco Lagoa.