Schleswig-Holstein
Resort type:

City resort

Landscape:

Cove, Broadleaf Forest, Seacoast, Lakes, Riverside, Hills

What to do:

Natural Parks & Reserves, Historical & Architectural Monuments, Yachting & Sailing, Hiking, Fishing & Spearfishing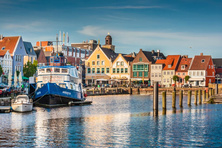 Schleswig-Holstein is a Federal State of Germany situated in the north of the country. The capital city of the region is Keel. Schleswig-Holstein borders Denmark in the north, Hamburg in the south and such other German states as Lower Saxony, Mecklenburg - Western Pomerania.
The tourism is well-developed in this region thanks to its convenient location between the Baltic Sea and the North Sea. The largest cities in this state are Keel, Lubeck, Neumuenster, Flensburg, Elmshorn, Norderstedt.
Schleswig-Holstein is largely the destination for the lovers of the excursion tourism and educational programs. Almost in every city, the tourists will find an old mansion or a palace reconstructed as a museum or an art gallery.
Those who prefer the event tourism will want to take part in a sailing regatta which takes place in Flensburg. The participants make their vessels according to the old drawings.
There are many lakes in the region. The tourists can go on a tour along the Großer Plöner See, the largest lake in the Federal State. The active tourists can go sailing, ride a water bike or a motor boat, go fishing. There are also well-equipped beaches, cafes and restaurants.